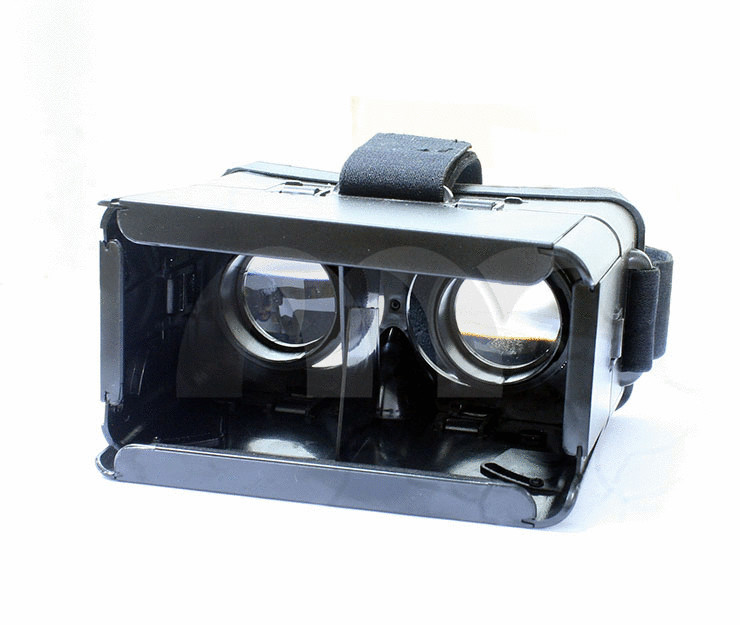 Nedavno sam sa EBaya naručio dotične "naočale" koje omogućavaju korisnicima smartphone-a (sa zaslonom od 5 inča pa nadalje) da za malo novca okuse tkz. virtualnu realnost.
Headset košta oko 16 dolara no, kad uzme u obzir poštarina, na kraju sve to dođe oko 32 dolara. Upotreba je poprilično jednostavna: otvorite gornji poklopac, umetnete mobitel i to je to! Za one koji nose naočale, biti će "tijesno" i ne pretjerano ugodno - no u svakom slučaju nije presudno za upotrebu headseta. Osobni dojmovi nisu nešto previše pozitivni: čitavo vrijeme sam imao osjećaj da gledam "kroz ključanicu" i definitivno, barem u odsutnosti Occulus Rifta tj. isprobavanja istog, radije preferiram svoj 34inčni monitor gdje je slika puno veća i kvalitetnija. Također za (u mom slučaju) iPhone postoje mnoge besplatne aplikacije u kojima se može isprobati ovaj headset. U svakom slučaju, za tu lovu, vrijedi, ako ništa isprobati (bolje nego napraviti skok "u slijepo" s kupovinom ne baš jeftinog Occulus Rifta).
No, o ukusima se ne raspravlja, što će reći, probajte pa vidite!
---
Report Article